Junior Service Guild is presenting a Dinner Theatre Show at the Marion Country club on Friday, March 2 and Saturday, March 3.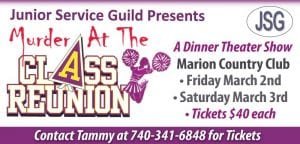 Junior Service Guild is a womens' service organization based in Marion, Ohio, which addresses Community Needs, Community Arts, and Education. Each year, JSG donates volunteer hours to the Marion community via several service projects — the most notable being Christmas Clearing House.
If you are interested in becoming a member of JSG, or would like more information on how you can volunteer please contact the following members for information:
Membership: Kathy Sherman – ladykilowatt@yahoo.com OR Janine Williams – jsgjanine@yahoo.com
Volunteer Services: Kathy Hartley OR Ashley Persinger – apersinger14@gmail.com
The best way to promote the event?  With a full-color electronic billboard from Britelite Media Group!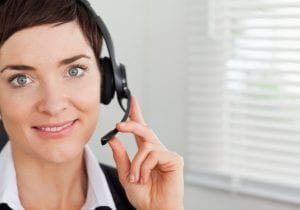 GET YOUR MESSAGE OUT TO THOUSANDS OF POTENTIAL CUSTOMERS DAILY
ADVERTISE ON OUR DIGITAL BILLBOARD!